Summary
Union Cab operates the largest taxi fleet in Madison. Our experienced staff and drivers provide over 400,000 rides annually. Drivers must complete the city approved disability & sensitivity training program, our defensive driving course, and pass an MPD driver background check.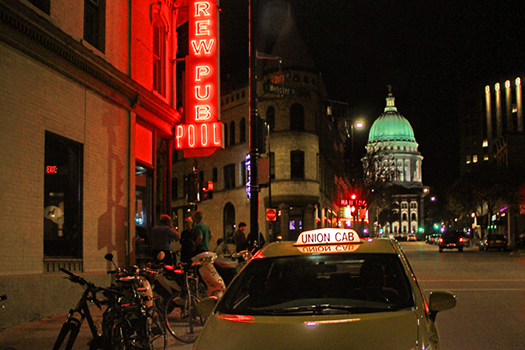 Values
Union Cab is a worker cooperative; each worker shares a vested interest as a member owner. Our Mission: "To create living wage jobs in a safe, humane, & democratic environment while providing quality transportation services."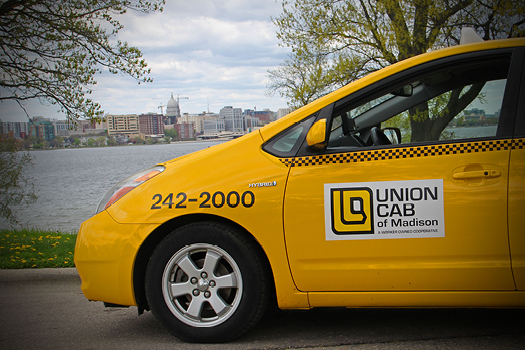 In January of 1979, ex-Checker cab workers who were on strike, resolved to create a worker owned taxi company. On October 29, 1979, Union Cab of Madison Cooperative, Inc. opened for business with eleven new cabs. We've grown, changed, and thrived ever since.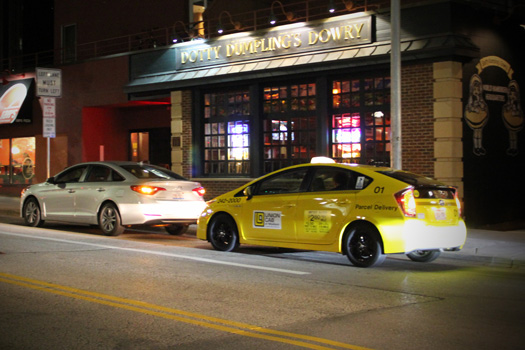 We're enthusiastic about co-operatives and pleased to provide resources to others interested in learning about how they function.